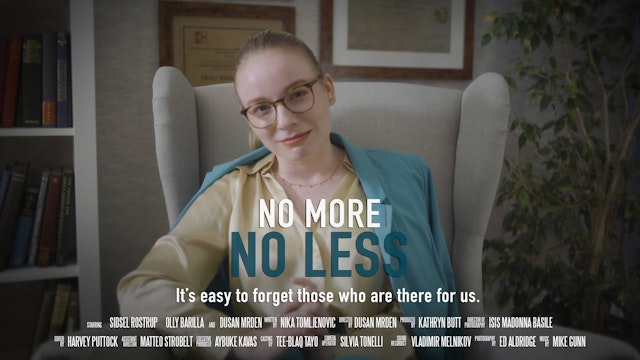 A world renowned relationship therapist, Emily Swinton's clientele includes some of the most high profile celebrity couples. Whilst trying to fix Victoria and James, she slowly realises she might need to rethink her career choices.
---
Director: Dušan Mrđen
Produced by: Kathryn Butt

Starring: Sidsel Rostrup, Olly Barilla, Dušan Mrđen
---
This is our fourth collaboration together, where the score required an overly positive corporate style feel to support the comedy of the situation.
---
Screenings: Lift-Off Global Network Sessions (2019)